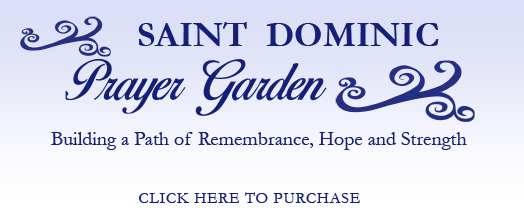 Please see attached PDF of the finals schedule
Congratulations to our St. Dom's student athletes on Spring Signing Day! Left to right: Lexie Cali - Soccer, SUNY College at Oneonta, Kevin Yohe - Baseball, Saint Joseph's College, Jared Paladino - Baseball, Saint Peter's University, Matt Malone - Baseball, Salve Regina University, Tony Figliuolo - Baseball, Queens College
News12 and Newsday ran stories on the Saint Dominic/St. Francis "Hands on Hearts Lab". Click here to see the coverage.
Main Calendar
Athletic Calendar
On April 26th 11 Juniors participated in the Diocesan training day for students from the high schools who wish to serve as Eucharistic ministers in their Senior year. The day of reflection included practical training, a Mass and Eucharistic Adoration. These students will be commissioned at our end-of-the-year Mass and will serve as Eucharistic ministers at high school and elementary school masses in the coming year. Many will also serve in their home parishes. Those who wish to will also have the opportunity to receive additional training in order to take the Eucharist to the homebound and those in hospitals.
Congratulations to March's Students of the Month! Freshman: Daniel Sledge, Sophomore: Nicholas Baldi, Junior: Mykael Morring, Senior: Christina Iannotti Click here to learn more about these students.
Congratulations to the Girls Varsity Basketball Team for making it to the Class B State Championship Game. It was a very tough game against an outstanding opponent, and although they came up short in the end, the team fought hard every minute of the game. We couldn't be more proud of the Lady Bayhawks!
Show All News ▸